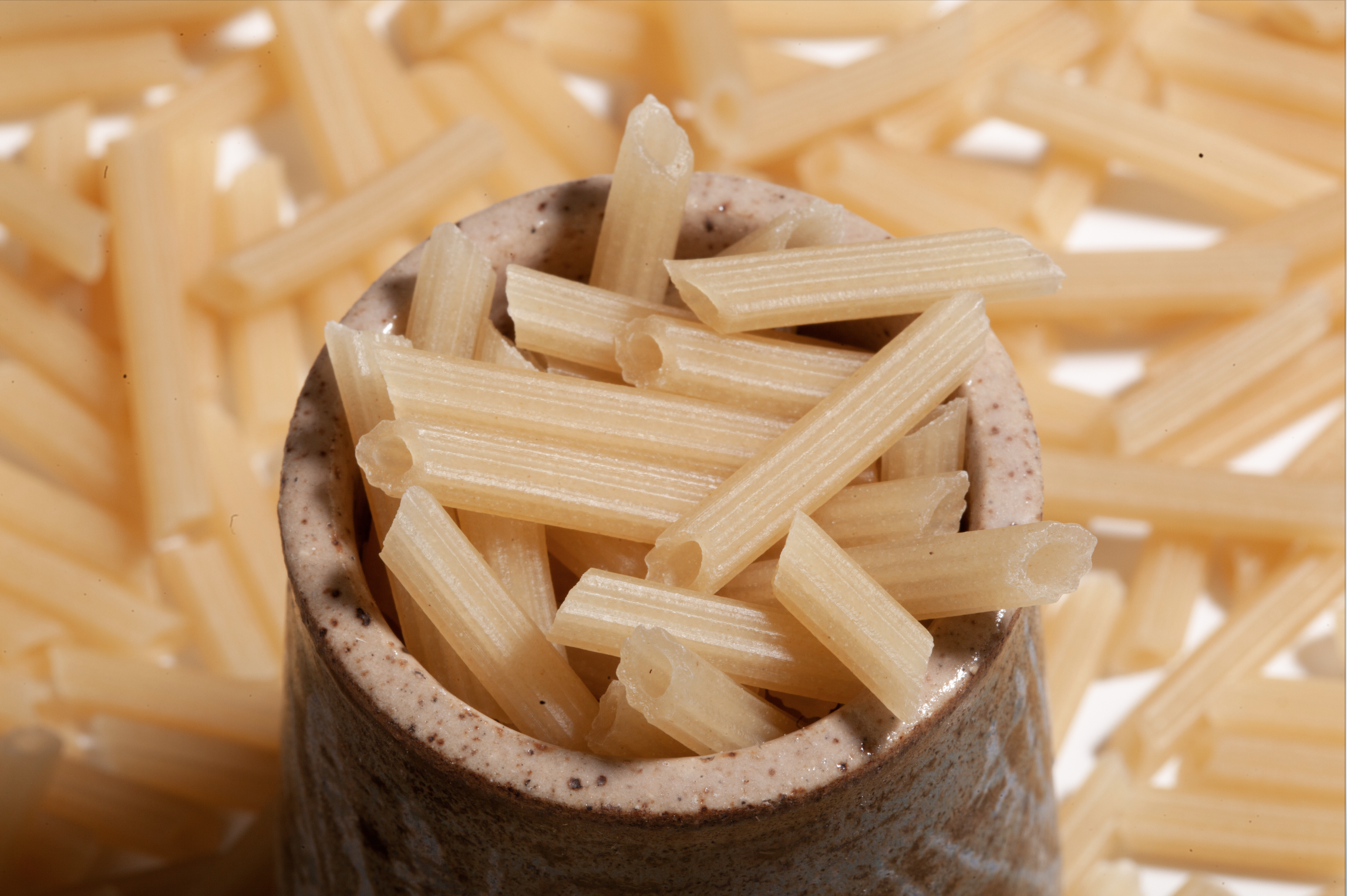 GLUTEN FREE PENNE PASTA / ORGANIC RICE, AMARANTH AND QUINOA
This tri-grain pasta is USDA Organic and gluten free. It contains no added starch, vegetable gum or preservatives. The Amaranth is sourced from a co-op of traditional family owned farmers. The processing facility is in Bolivia and is committed to environmental protection, social development, economic development and total transparency. They are 'Fair for Life' certified which ensures fair working conditions, woman-owned, and employ moms coming back to work and people with disabilities. And it's delicious!
Vendor Country Life Naturals, Pullman, MI
Packaging 5lb bags of thin plastic, packed in a cardboard box.
End of Life recycling and compost